---
Meet the Speakers
Todd Anderson

Director, Public Policy and Regulatory Affairs, Blue Cross Blue Shield of Michigan
Todd leads the public policy teams for Blue Cross Blue Shield of Michigan in the Government and Regulatory Affairs Department. Before joining BCBSM in 2009, he held multiple positions in and around state government for nearly 20 years. He served as Chief of Staff to Michigan House Speaker Rick Johnson and Vice President of Government Relations for the Small Business Association of Michigan. He has a bachelor's degree in political science from the University of Michigan and a master's degree in public administration from Western Michigan University.
Garlin Gilchrist II

Lieutenant Governor, State of Michigan
Lieutenant Governor Garlin Gilchrist has dedicated his career to solving problems. An engineer by training, he uses thoughtful innovation, progressive reform, and efficient modernization of policies and programs to make the work better for hardworking families. As part of the Whitmer Administration, Lt. Governor Gilchrist has sought to address injustice and inequity across our state at every level. From co-chairing the Michigan Joint Task Force on Jail and Pretrial Incarceration to helming the Coronavirus Task Force on Racial Disparities, these task forces have taken actions that saved lives and protect our most vulnerable populations. Lt. Governor Gilchrist's approach to addressing these disparities is deeply rooted in fact-based practices, science, and connecting with individuals across Michigan.
Kristen Guinn

Shareholder, Smith Haughey Rice & Roegge PC
Kristen is a trial attorney and litigator who represents and defends an array of people and organizations in the resolution of various disputes. She counsels and defends her clients in matters involving employment matters, professional malpractice, professional liability, contract disputes, general liability, and no-fault law, among other areas. Kristen plays a role on both the labor and management side of labor relations disputes, giving businesses a dynamic approach to success in the workplace. As an experienced employment law counselor, she created employment practices that focus first on prevention and problem solving. Kristen serves on Smith Haughey's board of directors and, as a female shareholder of the firm, puts great emphasis on providing a positive example for young women entering the field of law.
Molly Williams

Director of Alliance Development, Pfizer Inc.
As part of Pfizer's U.S. Policy and Public Affairs team, Molly leads the Eastern Region Alliance Development team. Molly joined Pfizer from Wyeth, where she was Director of State Government Affairs for New York and Vermont. She began her career in the New York State Legislature in 1995, where she held several positions in both the Senate and Assembly. In addition, Molly worked as Director of Public Policy at New York State Health Care Providers, Inc., and Assistant Director for Fiscal Policy and Communications at the Medical Society of the State of New York. Molly holds a BA and MPS from Alfred University. She and her family live in Manchester, Vermont.
Meet the Panelists
Matt Biersack, MD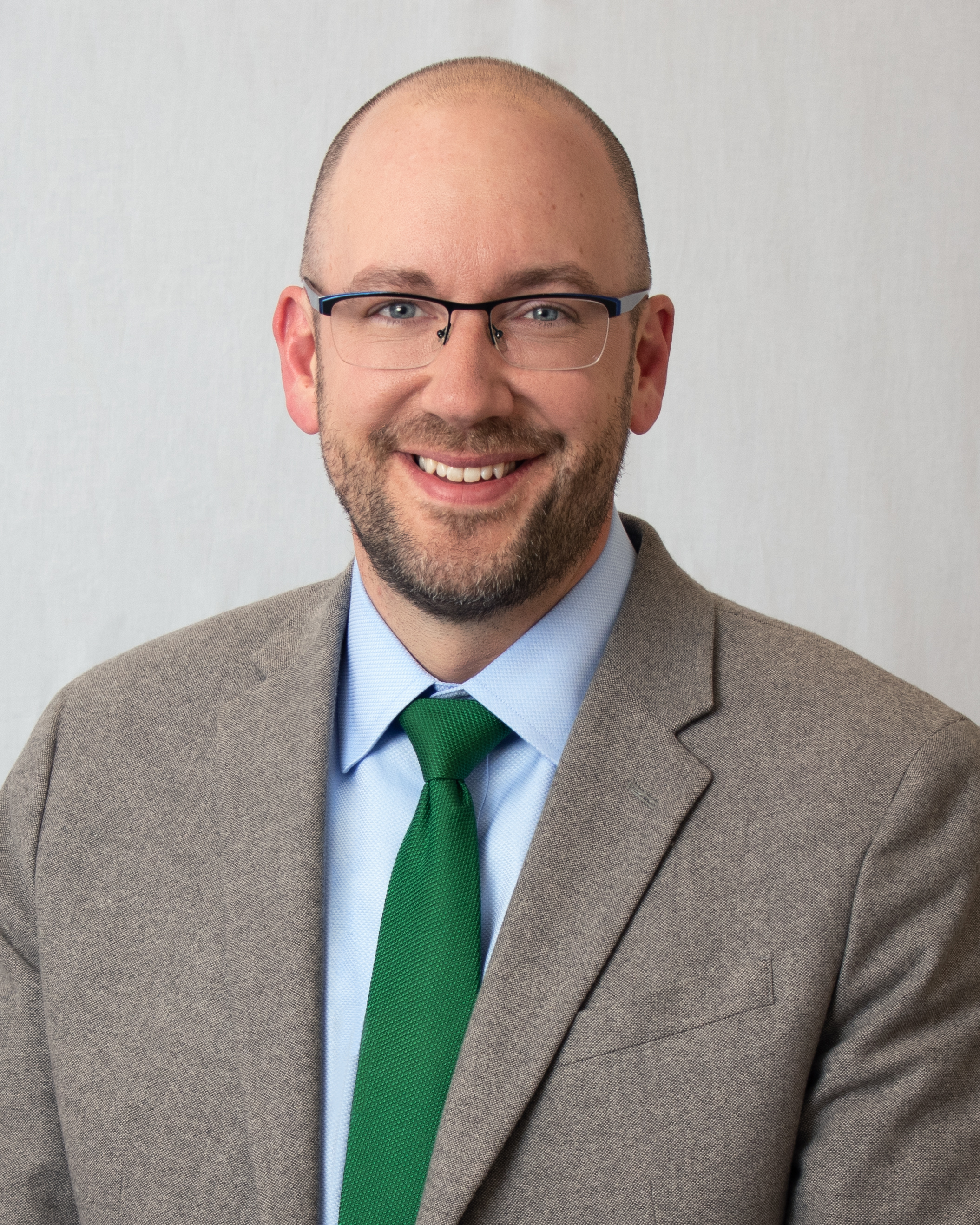 Interim President and Chief Medical Officer, Mercy Health Saint Mary's
Dr. Matt Biersack was born at Saint Mary's Hospital and raised in Grand Rapids, Michigan. He completed his bachelors in Nuclear Engineering and Radiological Sciences in 2002 at the University of Michigan College of Engineering. He attended Wayne State University School of Medicine, and following graduation joined Mercy Health Physician Partners as a full time Hospitalist Physician before transitioning to a role as Medical Director of Clinical Quality and Patient Safety in 2014. He was later appointed Mercy Health's Chief Quality and Patient Safety Officer. During that time, he helped to build and link Quality, Safety and Experience of Care efforts, and led several key patient safety initiatives, including the implementation of an organizational safety system.
Joshua Kooistra, DO

Senior Vice President and Chief Medical Officer, Spectrum Health West Michigan
Dr. Joshua Kooistra provides medical oversight for 12 acute care hospitals, 180 ambulatory sites, and 4,500 employed and independent physicians and advanced practice professionals. He has been instrumental in the collaboration between the emergency departments, inpatient floors and intensive care units to develop protocols and improve care coordination aimed at significantly reducing mortality for patients with sepsis. Previously, Josh served as department chief, acute health and continuing care, Spectrum Health. Prior to joining Spectrum Health, Josh was a partner with Emergency Care Specialists and served as the medical staff department chair, the director of APP services, and the associate medical director of the emergency department.
Ronald Grifka, MD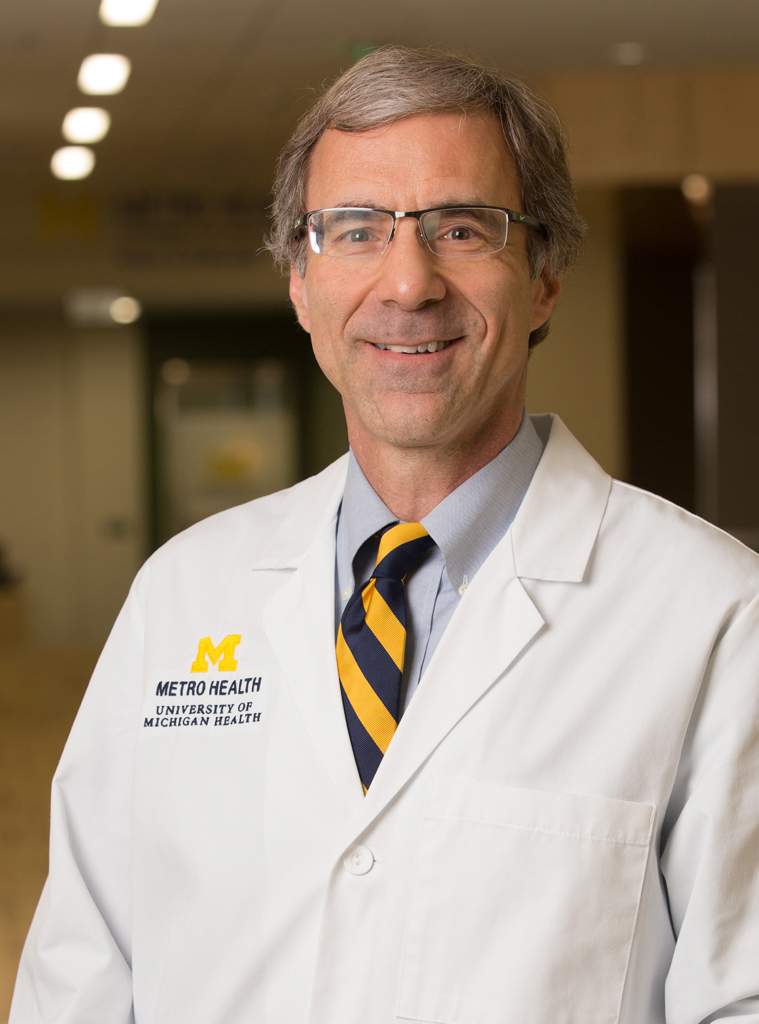 Chief Medical Officer, Metro Health – University of Michigan Health
Dr. Ronald Grifka brings two decades of leadership to his role, which includes overseeing more than 500 Metro Health physicians. He provides leadership to medical education and serves as the Chief Clinical Quality Officer for the organization. Dr. Grifka has received outstanding teaching awards at several children's hospitals. Grifka has published over 85 manuscripts, 12 chapters, and developed a device which was approved by the FDA for treating congenital heart defects. Dr. Grifka is a fellow of the American Academy of Pediatrics, American College of Cardiology and the Society of Cardiac Angiography and Intervention. He is a member of Phi Lamba Upsilon Honor Society and the Donnelly Honor Society.
Chamber Champion
Furniture Sponsor